Top 3 Things I Miss About Australia: 2 – Wine
mmmmmmm ... wine. Shiraz, cabsav, sav-blanc even a chardie - all Oz of course (maybe the occasional farang bottle). Oh, I do miss it!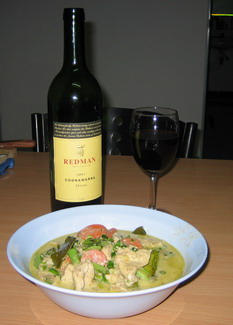 I managed to bring a couple bottles with me - one got guzzled in the first night in my new
home
, and the other actually lasted until
Christmas
. The first bottle was a
Brick Kiln
2003 Shiraz (I think?) from Mclaren Vale, South Australia. I purchased this bottle from one of the ITR wine tastings, when the then UniSA Pro-vice Chancellor Ian Davey dropped by with his colleagues from Brick Kiln to give us a tasting. The wine was actually extremely tasty - one of the better ones I had drunk for a long time. The second bottle was a
Redman
2001 Shiraz from
Coonawarra
, South Australia. Aroi maak maak! Redman's is one of my favourite wineries in my favourite region, Coonawarra. Well, here I am, after five months living in Thailand and regretting that I didn't bring another half dozen bottles with me. I guess I now have three realistic options:
Get any visitors or people in transit in Bangkok to bring me a bottle or two - please!
Purchase some Aussie (or other reputable) wine here. In the supermarket they do have a reasonable sized wine selection, with a few bottles from Australia. A Jacobs Creek Shiraz Cabernet 2004 and a Queen Adelaide ... at 500-600Baht (about three or four times the price in Australia, and everyone knows the quality of Queen Adelaide).
Get into the local, Thai wine. I actually bought a bottle when visiting Kanchanaburi. Its called Highland Wine which is made from grapes and mamao (which is papaya or paw paw, the key ingredient in som tum, another Thai delicacy). I haven't tried it yet - a review will be posted when I gather up the courage. There are a few wineries also in Thailand, the Siam Winery being a notable one. But I doubt if I'll be going wine tasting in the same way as happens in Barossa, Clare, Coonawarra etc.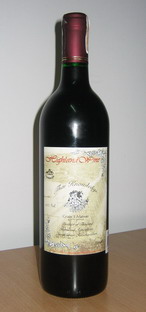 So for now, I am running dry. I guess I'll have to make up for it with Thai beer and whiskey.
Created on Wed, 14 Feb 2007, 1:33am
Last changed on Tue, 27 Feb 2007, 1:38am