Thailand
I first came to Thailand in September/October 2005, when Brenton Collas and I went on a five week trip around South East Asia: Thailand, Laos, Vietnam and Cambodia.
And now I live here...
The map shows the provinces I've visited within Thailand. Read on for my adventures in this places.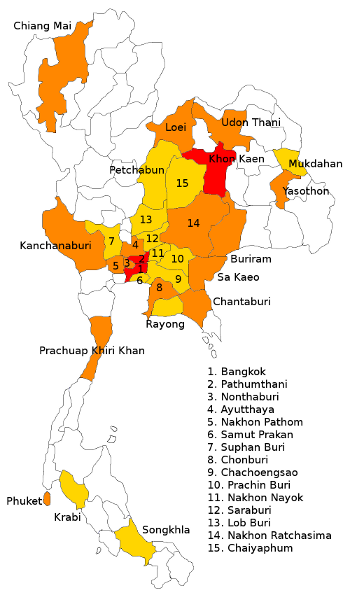 I have a few notes, hints, reviews, pictures etc. on the following provinces and places:
For more details, see all my articles about Thailand.


More information about Thailand from: CIA | Wikipedia
Created on Wed, 18 Jan 2006, 11:43am
Last changed on Sun, 19 Sep 2010, 9:25pm