Living in Bangkok
After arriving in Bangkok last week, I have now settled on my new home for the coming months. After visiting Thammasat University on Friday morning, I was shown around several of the single and family rooms on campus. I eventually chose a family room, which was avaliable immediately so moved in on Saturday (after checking out of the Asia Airport Hotel). After a couple of days shopping, it is now a comfortable place to stay for the next 6 months at least. The apartment is approximately 70 square metres, has a main living room, two bedrooms and toilet and shower. Both bedrooms have airconditioning and balconies. It is more than big enough for what I need, and at 3000 Baht per month, is quite a good bargain. (Use the Currency Converter to see how much this is worth - roughly 1000 Baht is $AU35).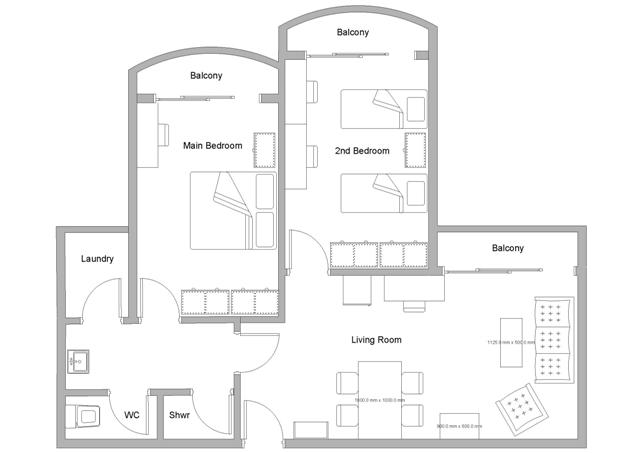 You can click on the floor plan to see the details and check out some
photos
of the rooms in my gallery. You can also read some of the
details
and issues I had with my PC. The main things I had to buy were a fridge, computer, fan, bed clothes, plates and cutlery and some washing stuff. This was an outlay of less than 60,000 Baht (PC was more than half of this) which, combined with a one way ticket purchased using frequent flyer points, makes my moving expenses quite cheap.
Created on Mon, 18 Sep 2006, 8:30pm
Last changed on Wed, 06 Dec 2006, 10:15pm