Honey Inn, Nang Rong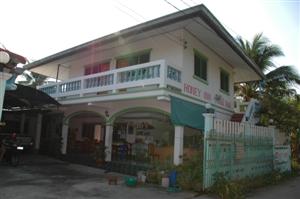 The
Honey Inn
is a family run guest house in
Nang Rong
, Buriram. Brenton and I stayed there for 2 nights in December 2007. Brenton found this place via the Lonely Planet Guide (I think). I booked via the phone about 1 week prior to arriving. Booking was easy as the guy who runs it speak perfect English (he is Thai), and if his mother answers she puts him on the phone immediately. I would expect most times you wouldn't need to book, but I think on the weekend we were there it was almost full. Rooms were
250 Baht
per night. We shared a ground floor room. Someone said the upstairs rooms were better but we didn't see them. There were two single beds and a bathroom with Western toilet (flush by pouring water in it) and a cold shower. No hot water or air-conditioning. It was perfectly suitable for a 2 night stay, although may be uncomfortable during the really hot weather (April).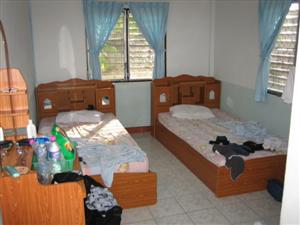 They would cooked breakfast (and other meals) if you wanted (at additional small cost), but we ate in town. Its about a 10 minute walk from the bus station, 5 minutes to some street side restaurants and beer garden. About the only problem was we got home about midnight and found the gate locked. No worries, there was a bell and someone promptly got up and let us in. But it was the old lady and she didn't look happy that we got her out of bed. She told us her son was very tired that day, and she had just returned from hospital. The next day we asked the guy if they had a curfew, but he said it was ok - someone could let us in at anytime. That night (after midnight) it was his mother that got up again. Not happy. Apart from locked gate (which was not a real problem for us, just for the old lady), this was a fine place to stay and I recommend it. I'm not sure of many other options, but both
Harald
and the people at the
beer garden
said there was a hotel nearby that did have water. I have the phone contact somewhere?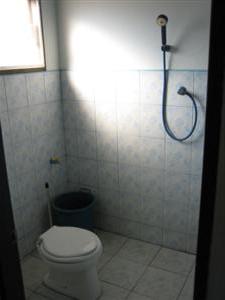 Created on Mon, 24 Dec 2007, 7:01pm
Last changed on Sun, 06 Jan 2008, 12:19am