Top 3 Things I Miss About Australia: 1 – Family and Friends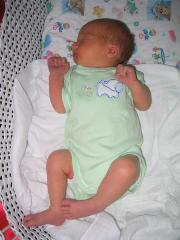 The main thing I miss about Australia is family and friends. In the 6 months that I've been here I've missed two weddings (Rob and Pete), as well as the birth of my niece,
Kyla
. It would be nice to be able to catch up with people for a drink or meal in Rundle Street, or a home cooked meal in Kongorong. Oh well, part of being in Thailand is about making new friends (dunno about family!) - for instance I've been lucky enough to attend three weddings already. And hopefully someone will visit me one day ...
Created on Sat, 03 Mar 2007, 1:17am
Last changed on Mon, 12 Mar 2007, 9:54pm